A Christ-Centered Christmas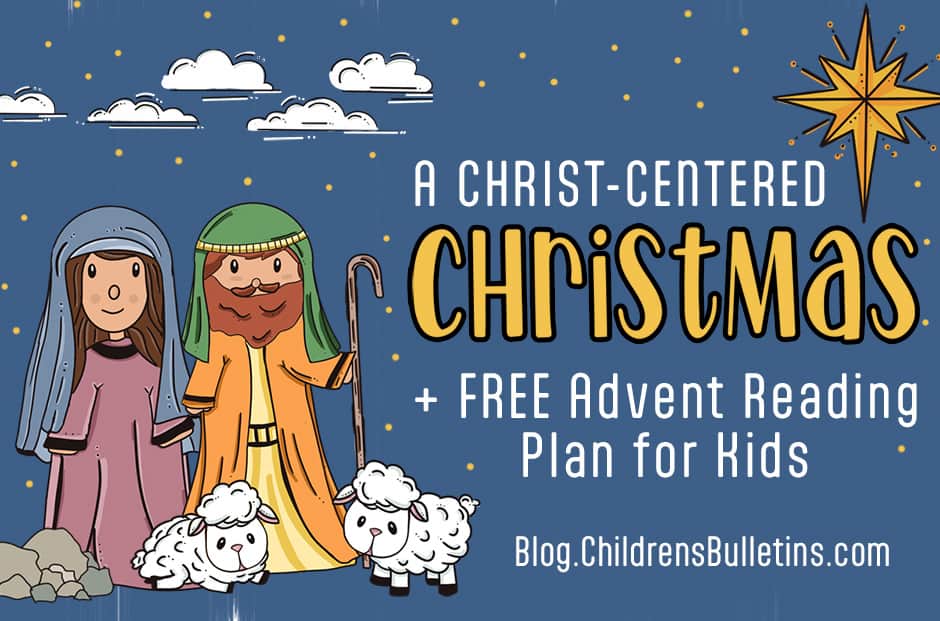 We all love an Advent calendar or Advent activities as much as the next parent, worship leader or KidMin leader. But the reality of the Christmas holidays is that they can be stressful. Too stressful. Between kids' programs (at school and church), Christmas parties, gift exchanges and family traditions, it sometimes feels overwhelming to fit everything in. We don't always have the energy to pull out the glue, bake the cookies or set up the hot chocolate bar.
And what gets lost? The true meaning of Christmas.
The true meaning of Advent isn't just about activities.
Advent is a special time that holds a significant place in the lead-up to Christmas. It's not just about counting down the days until we can open our presents; it's about something much more profound. Advent reminds us to slow down, reflect and prepare for the true meaning of Christmas—the birth of Jesus Christ.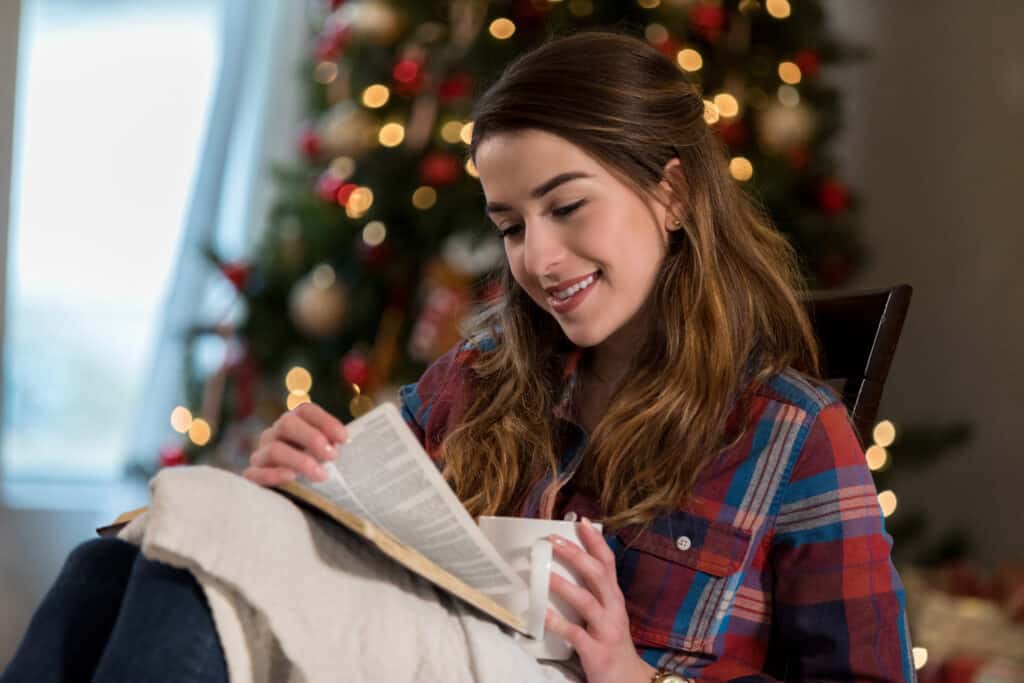 Advent reflections are like a spiritual journey that allows us to focus on hope, love, joy and peace, the central themes of Advent. By lighting an Advent candle on the Advent wreath and reading the Bible passages associated with Christ's birth, we get to explore these themes and connect them with the deeper side of the holiday season. As you embark on any family Advent guide or journey, remember it's not just about the destination, but the meaningful moments and growth that happen along the way.
Advent reading plan for kids.
A Bible reading plan during Advent is like opening a treasure chest filled with wisdom, hope and inspiration. It's a time-honored tradition that helps us connect with the heart of the Christmas story. As we delve into the Scriptures, we not only learn about the anticipation of Christ's birth but also the miraculous story as it unfolds.
If you can spare just 5 minutes each day, you can redirect your thoughts and minds toward the real essence of Christmas. All it takes is to follow a simple, straightforward Advent Bible reading plan. Just read a few verses each day with your kids. The Bible guides us through the stories of prophets foretelling the Messiah's coming, the angel's joyful news to Mary, Joseph's unwavering faith and the shepherds' awe-inspiring encounter with the newborn King. These Scripture passages provide a deeper understanding of the meaning behind the holiday hustle and bustle, reminding us that Christmas is not just about decorations and gifts. It's a celebration of the greatest gift ever given to humanity. So, as you read the Bible during Advent with your children, you're not just reading words. You're uncovering the timeless, awe-inspiring narrative of God's love for us, which is the true meaning of this beautiful season.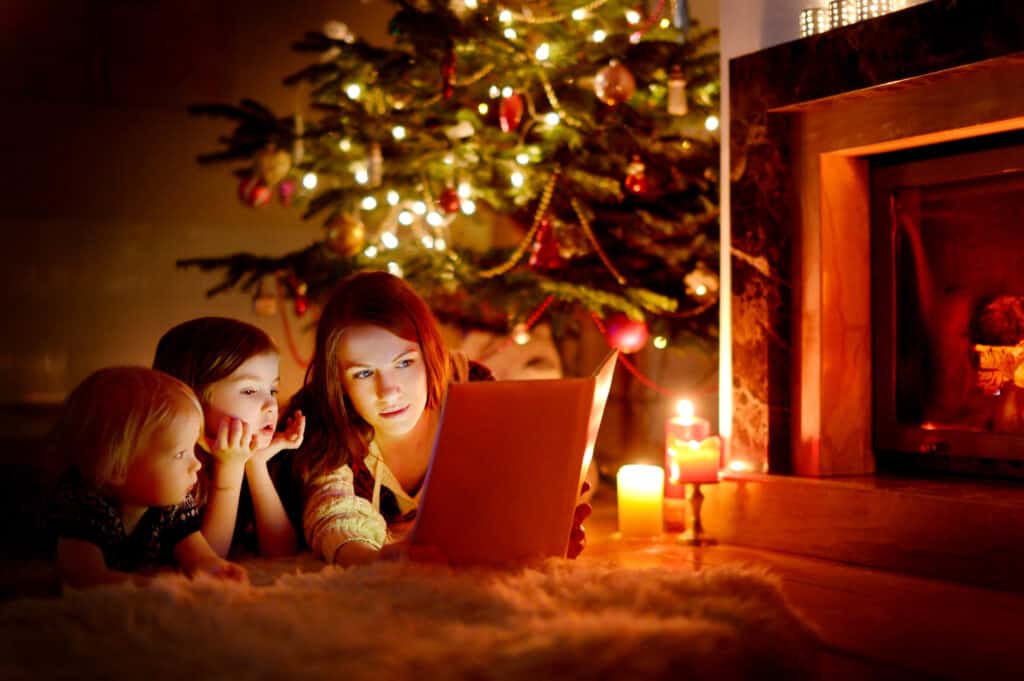 The charm of Christmas lies in the fact that, while it signifies the year's conclusion for many, it serves as a commencement of Christ's journey for Christians. As Christmas unfolds into Easter, it provides an opportunity to express gratitude to God for the bestowal of His only son, reflect on His Son's sacrificial act on the cross, and celebrate the salvation granted through Jesus' sacrifice. In essence, Christmas serves as the initial chapter in this ongoing narrative.
Using a Bible reading plan for the Christmas story for yourself, or your family helps you stop and reflect on the true Gift of Christmas: Jesus Christ.
Want to dive deeper into the Christmas story in the New Testament?
The story of Christ's birth is much more complex than the simple story we often teach our children. Diving deeper into Bible verses about Christ's birth is like embarking on a journey through history and spirituality. It's an opportunity to uncover the layers of meaning and significance behind the nativity story.
By studying the Gospels of Matthew and Luke, we can gain a richer understanding of the circumstances surrounding Jesus' birth, the humble setting of the manger and the extraordinary events that unfolded that night. It's not just about knowing the facts but about exploring the deeper spiritual truths and messages within these passages. As we ponder the details, we can connect with the profound themes that Christ's birth brings into our lives. So don't just skim the surface! Dive into these Scriptures with an open heart, and you'll find a wealth of wisdom and inspiration that can truly enrich your faith and appreciation for the Christmas story.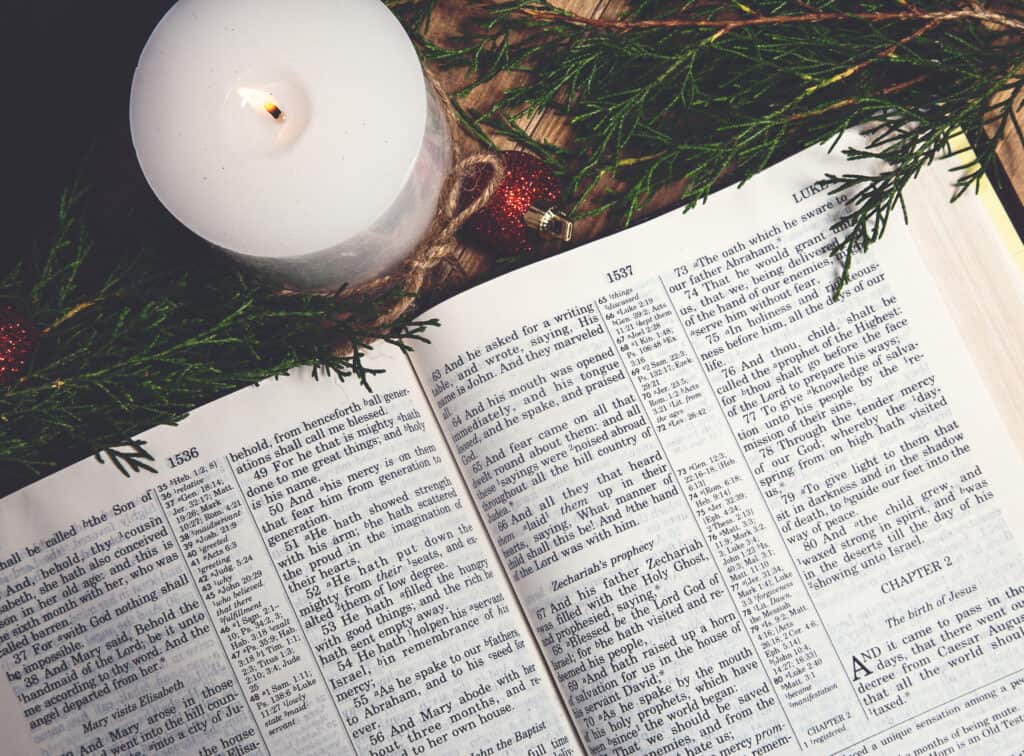 Here are some additional points to consider for your own daily reading and Bible study as you dive deeper into the story of Jesus' birth.
Prophecy and Old Testament connections to explore.
The prophecy that the Messiah would be born in Bethlehem is found in Micah 5:2.
Jesus' birth was the seventh (and final) birth recorded in the Bible in which God intervened directly in the lives of certain people. The first six were Isaac to Sarah and Abraham, Jacob and Esau to Rebekah and Isaac, Joseph to Rachel and Jacob, Samuel to Hannah and Elkanah, Samson to his mother and Manoah, and John the Baptist to Elizabeth and Zechariah.
In that culture, engagement was as binding as marriage, and to end it required a divorce.
The laws concerning the purification of a woman after childbirth are given in Leviticus 12:2-8.
The sacrifice Mary offered indicated that she and Joseph were not wealthy.
Word study in the Christmas story.
A manger is a box or trough to hold hay or food for animals to eat.
The Greek word "Christ" means the same as the Hebrew word "Messiah." Both mean "the Anointed One."
Immanuel means "God with us."
Geographic or historical concepts in the time of Christ's birth.
The distance from Nazareth to Bethlehem is about 60 miles.
Nazareth in Galilee was a region despised by many Jews because of the number of Gentiles living there. The area was called the "Galilee of the Gentiles" in Isaiah 9:1 (about 700 years earlier). In John 1:43-46, when Philip told Nathanael they had found the one who Moses and the prophets had written about — Jesus of Nazareth — Nathanael's response was, "Nazareth! Can anything good come from there?"
The Herod referred to in this chapter was Herod the Great. He was placed in authority over the Jews by the Romans and was known for his exceptionally cruel and vengeful character. Many of his misdeeds are recorded by Josephus, the Jewish historian, and cataloged in various biblical reference books.
King Herod was an Idumaean, a person of Edomite (E-do-mite) stock, i.e., a descendant of Esau. This made him a foreigner, which would have been contrary to Jewish preferences.
Nativity Story traditions to explore.
The Magi did not appear when Jesus was first born, as is commonly portrayed. Jesus was living in a house when they arrived.
The Bible doesn't record the exact number of Magi, or wise men. Tradition says three arrived because there were three gifts.
Download our FREE Advent reading plan: A Christ-Centered Christmas
Explore the true meaning of Christmas as you travel through God's Word during the Advent season. Discover God's promises He fulfilled through the birth of His only Son, the King of Kings.
This printable Advent reading plan features 25 days of Scripture reading from the Old Testament, Gospels and Epistles. Each day's reading is short, just a few Bible verses, to be achievable with even toddlers or young children.
As you complete the daily Bible readings, color in part of the Advent activity and the box itself that leads you to the picture of a baby in a manger.
Click on the link below to download this FREE Bible reading worksheet PDF to enjoy this Christmas season.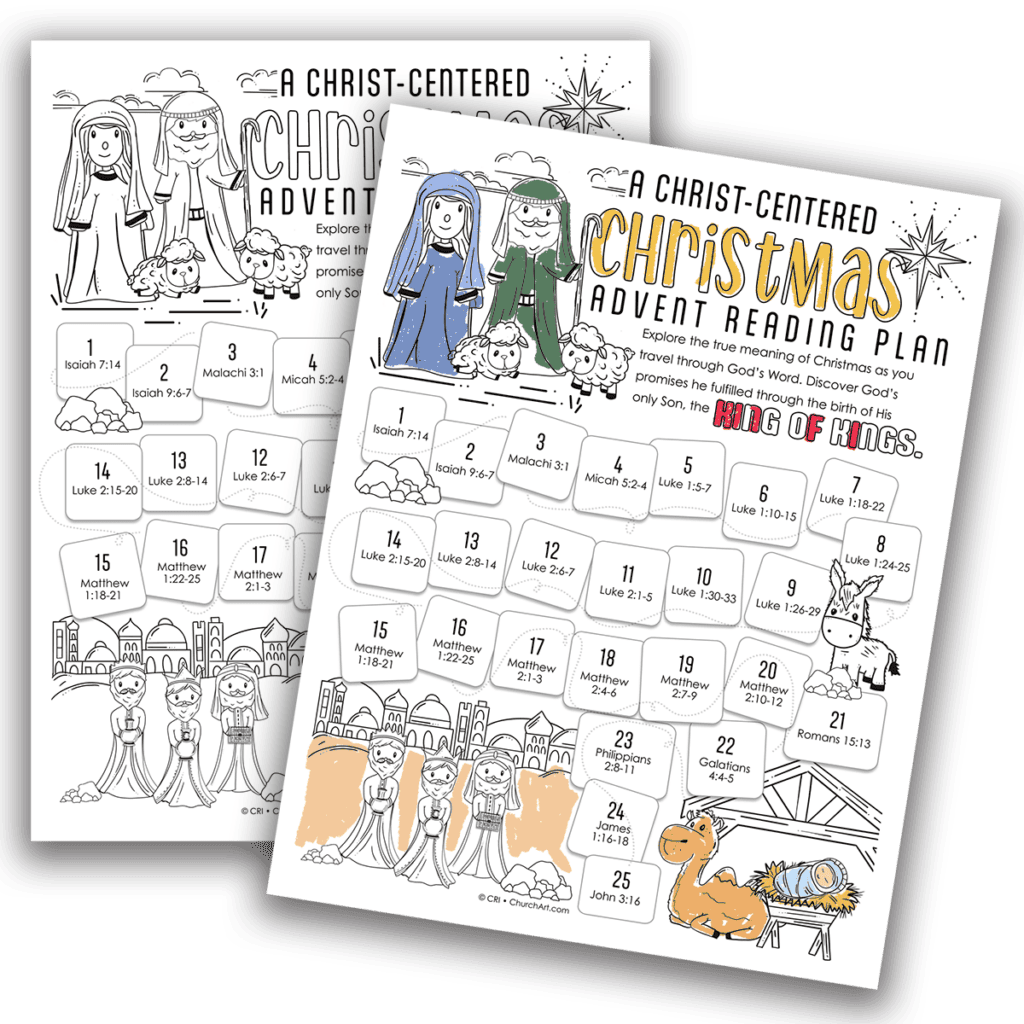 Click to Download >> Advent Reading Plan PDF
What's perfect about this Advent Reading Plan is that it does allow you to add in activities if you wish! Pair it with any Advent calendar or your own family traditions to bring you and your family closer together, centered around God's Word.
We hope you're as excited as we are to begin your journey by remembering the true meaning of Christmas. If you're interested in more ways to celebrate this Advent season with your family or little ones, be sure to check out A Quiet Christmas: Ideas for Families to Celebrate Advent Together.
We'd love to hear about other ways you celebrate this Advent season! Send a note to service@ChildrensBulletins.com.
Kristen Greene is the Creative Director of Communication Resources, Inc. Being the daughter of a Publisher and active Church Leader, she grew up in the Church Publishing Industry. She has also been involved in multiple church roles and non-profit events – which makes solving real church and volunteer problems near and dear to her heart. Kristen enjoys camping with her husband and two small children, painting, and gardening.
Looking For More Content and Ideas?