Best Bibles for Children at Different Ages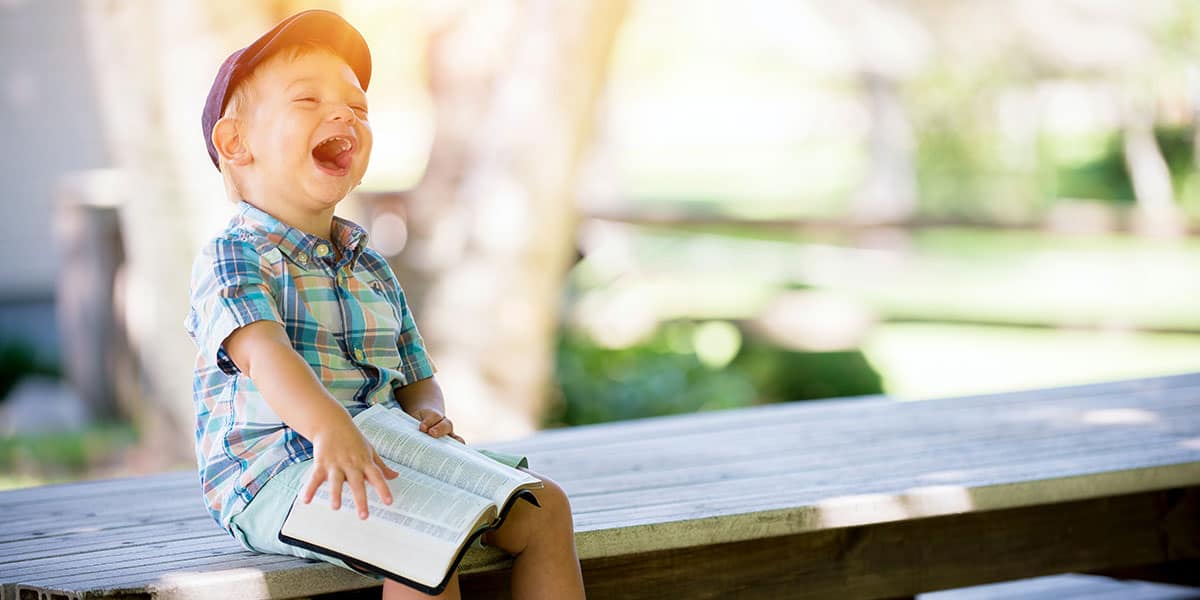 This guest post was written by: Ria Joseph
In a study of America and religion from the Pew Research Center, it showed that Americans correctly answered an average of 4.2 out of the survey's 7 questions about the Bible. Respondents whose religion is "nothing in particular" correctly answered fewer than half the questions. If anything, the study highlights how as Christians, we need to be familiar with the Scripture — and often, biblical education begins during childhood.

As we discussed in an article about Children in Church here on Homiletics Online, children are children of God and are more than welcome to learn about Him — whether by experiencing love from the community or from the Bible itself. Of course, choosing an appropriate Bible for your child poses its own challenges. Depending on your child's age and reading level, a full-text Bible might not be the best option yet. Instead, a storybook approach offers an accessible and inviting primer on Bible basics. Here are some we recommend:

The One-Year Children's Bible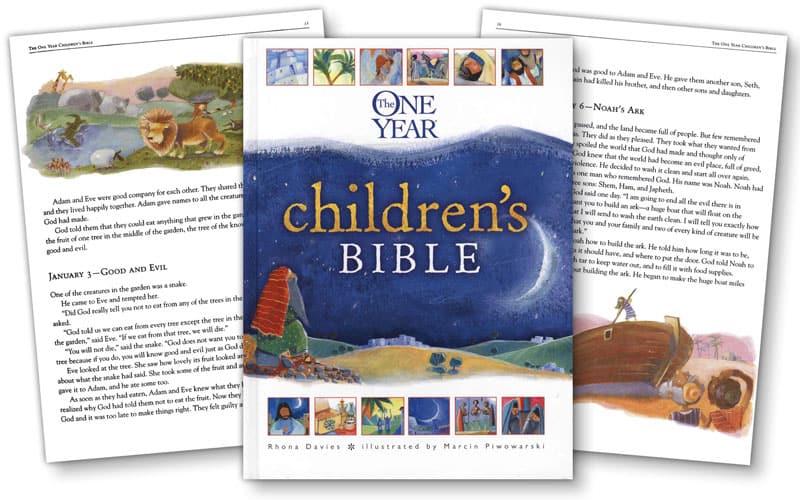 For doable daily devotions that transition your child from a Bible storybook to a real Bible, The One-Year Children's Bible  is an ideal choice. The 365 stories cover Creation until John's Revelation, with easy-to-read text arranged in historical order. Kids ages 6 to 10 would greatly appreciate this children's Bible, as it features colorful and engaging illustrations. The last section of the book also features an index of key people, as well as an accessible encyclopedia on food, work, homes, towns, religious practices, civilizations, and daily life in Bible times. It's a great resource for acquainting young children with unfamiliar cultural elements.
The Complete Illustrated Children's Bible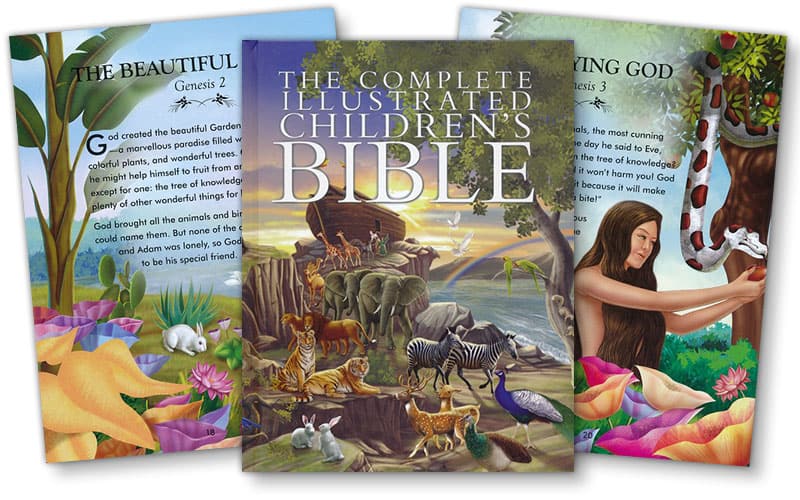 The Complete Illustrated Children's Bible  is perfect as a first-reader storybook for very young children. It contains short stories that describe what happened in the Bible, summarizing entire sections of the Scripture in a page or two with straightforward, engaging language. It's also stunning to look at, with nearly 300 full-page color illustrations. Colors and pictures are particularly important for children, as these draw them into the story. For children ages 5 – 7, this can also work well as devotional material.
The Action Bible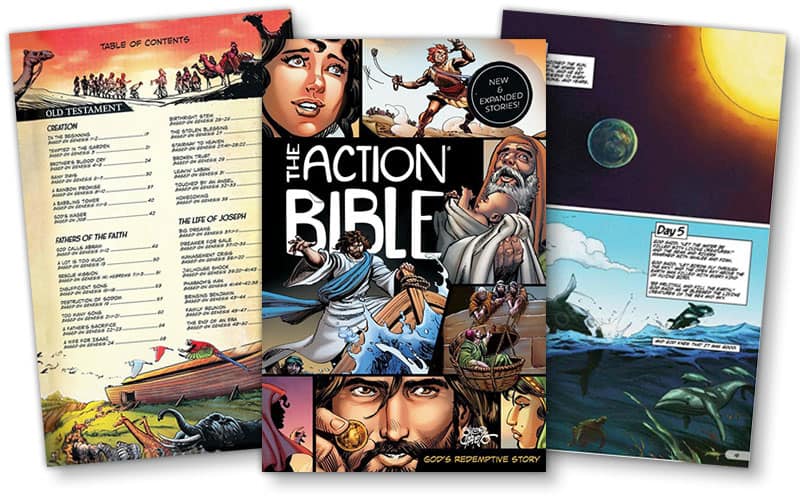 The Action Bible  focuses on the exciting events in the Bible with a comic book style that remains faithful to the source material. In 215 fast-paced narratives, The Action Bible  follows the historical flow of events and even includes portions of the Scripture that are usually missed in other children's Bibles, like Judges, Psalms, and the minor prophets. It's an effective tool for engaging elementary children and comic book-loving teens alike. In an interview about The Action Bible on WayNation, Illustrator Sergio Cariello revealed that an updated version of the Action Bible will feature 25 new Bible stories and 23 expanded stories. As a Marvel and DC Comics artist, Cariello feels privileged to be able to combine his faith and art in The Action Bible, which has sold more than 2.3 million copies since its release in 2010.
The MacArthur Study Bible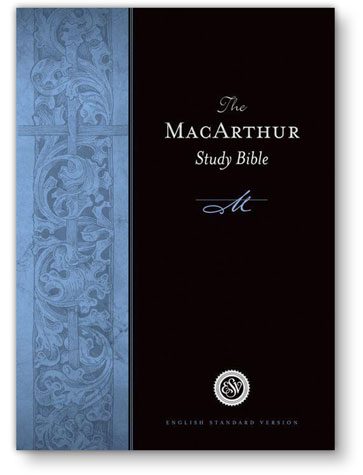 Older children and teenagers are more likely to need full-text Bibles that offer in-depth explanations on certain passages, because they will have a lot of interesting questions at that age. The MacArthur Study Bible  on Scribd is a great resource for curious readers. Based on the English Standard Version (ESV) Bible, The MacArthur Study Bible  has nearly 25,000 explanatory notes, informative articles, and over 140 two-color maps, charts, timelines, and illustrations that are sure to fascinate your teens. They'll have a better understanding of tough passages, and take an in-depth look at the cultural and historical context of the verses. This detailed Bible works best for young readers who are starting to read Scripture independently and aren't afraid to tackle the archaic, word-for-word translation characteristic of ESV Bibles.
The NIV Study Bible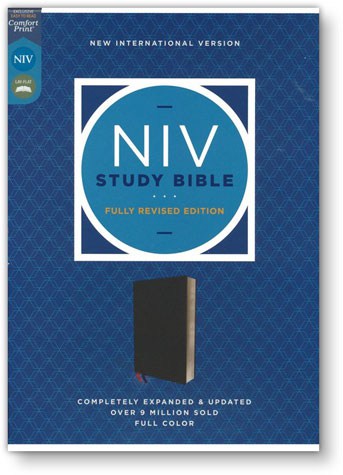 According to a write-up on The NIV Study Bible in Publishers Weekly, this version launched the modern study Bible movement when it was first published in 1985. This new 2020 edition, in particular, is made rich with additional ideas and context that reflect contemporary readers' insights and sensibilities. If your older child or teen has a lot of tough questions, The NIV Study Bible  offers lots of ideas and applications for them. Like other NIV Bibles, this also has a natural feel to the language so it's easier to understand — although it may feel like some interpretation was imposed on the translation.
If you'd like more information for review or purchase, visit your favorite Christian bookstore or view these recommendations on Amazon.
Main image credit: Unsplash, Ben White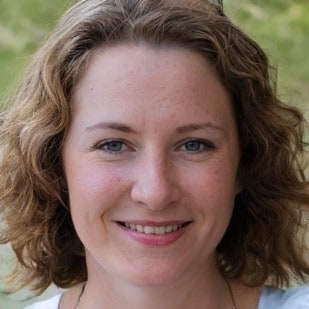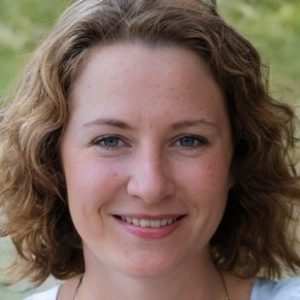 This guest post was written by: Ria Joseph
Ria Joseph is a part-time writer and full-time mother of three. On weekends, she spends her time spreading the Word of God and helping those in need around her community.
Looking For More Content and Ideas?