Free Scripture Coloring Page Placemats for Kids & Adults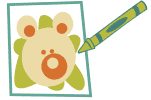 Who doesn't love free Scripture coloring pages for kids or adults? We love offering these Bible verse coloring pages that share faith and God's word in the form of placemats! If you've been searching on Google for appropriate Bible verse coloring pages, look no further. 
These make great Bible coloring page projects for kids to do with parents and can be enjoyed by everyone at dinner time whether at home or at your favorite restaurant. Everyone loves Bible coloring pages! They can now have fun while learning the Bible and their favorite verse thanks to Scripture Coloring Page Placemats.
Each of these Bible verse coloring pages retells a popular Bible story or verse from the Old and New Testaments. They're an excellent addition to any meal. In addition to mealtimes, use them during your family time devotionals or for rainy-day activities, especially during the summer months when activities may be needed. Use these pages as supplemental activities to any homeschool curriculum along with bulletins, worksheets, and additional activities from Children's Worship Bulletins. Read more about supplementing your Christian homeschool material.
Any of these free Bible coloring page printables are perfect for church use as well, including children's Sunday school activities, Vacation Bible school, or kids club snack times. Download these printables for any ministry within your church, from children's Sunday school to your senior adult outreach ministry. Distribute these Bible verse coloring pages to welcome new children to your church as take-home activities to engage with their parents. Mail these to children and families who visit your church as a reminder of their visit.
For the adults, we also provided printable Bible verse coloring pages. Deliver or send these to family and friends that love to color or to your elderly homebound parishioners in your congregation. Download and print for your senior adult ministry. The coloring pages for adults can help your homebound members engage in activities to mitigate boredom and loneliness. Often, the forgotten members of the church are those that are shut in. Receiving a care package containing these Bible coloring pages can really brighten their day. Use your creativity to provide a coloring book just for them along with colored pencils and other goodies. These make thoughtful gift ideas to consider letting your homebound members know the congregation is thinking of them, especially during the Thanksgiving and Christmas seasons.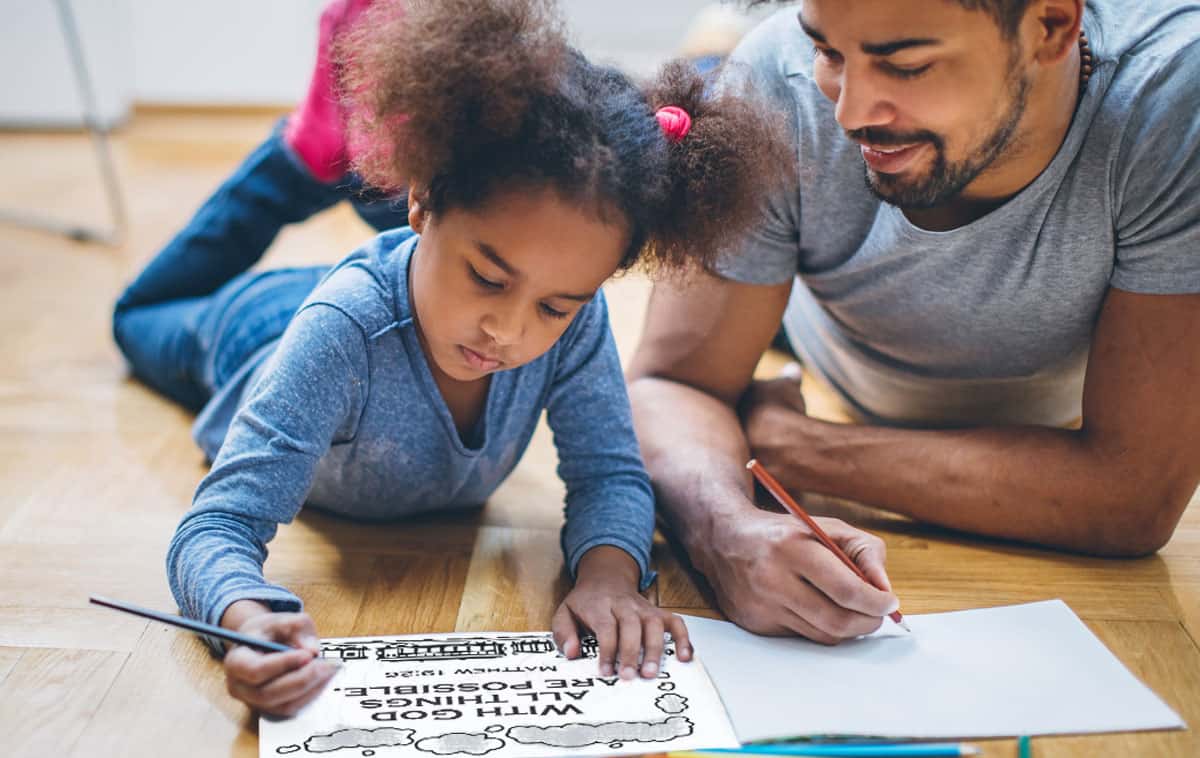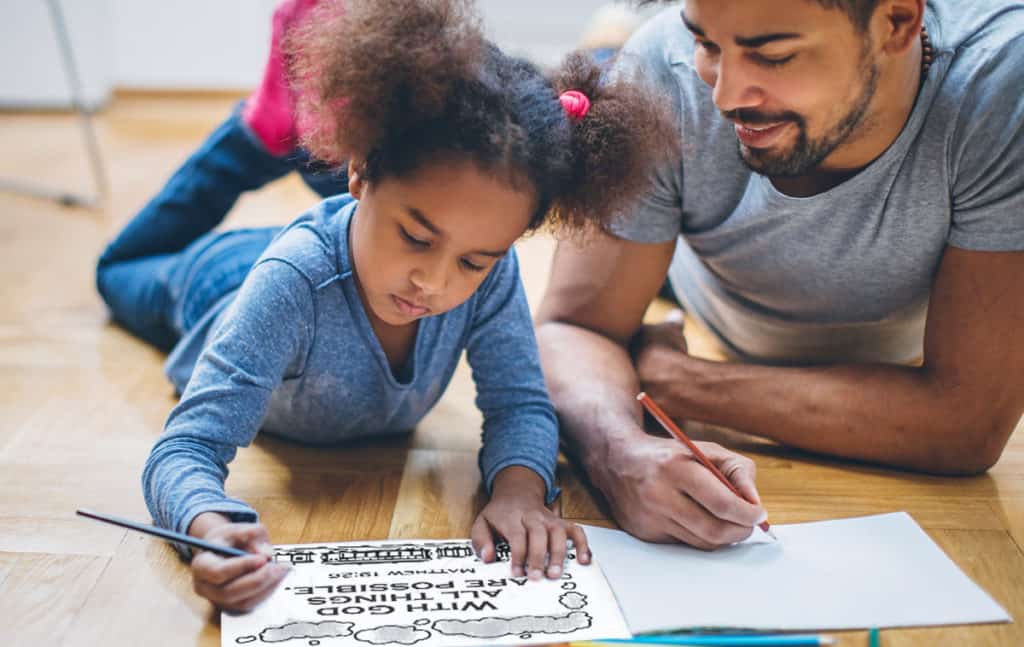 Click the links below to download our Bible verse coloring page Scripture Placemats for children and adults. Each PDF file format download includes multiple coloring pages of fun and inspiration. These are easily reproducible and intended to be shared with your friends, family, and congregation.
The free, printable Scripture-based placemat coloring pages are designed to print using standard inkjet and laser printers. You'll find each coloring sheet for kids and adults in English and Spanish formats as well!
These free printable Bible verse coloring pages are sure to provide hours of creative Bible fun for children and adults. 
Technical & Printing Information: 
• Each file is provided in a printable PDF format.
6 coloring sheets for children
4 coloring sheets for adults
• Each free printable page is designed to fit on 8.5″ x 11″ paper. In your printer settings, choose Actual Size (not scaled up or down). 
Scripture Placemats Coloring Pages for Kids (English)
Scripture Placemats Coloring Pages for Adults (English)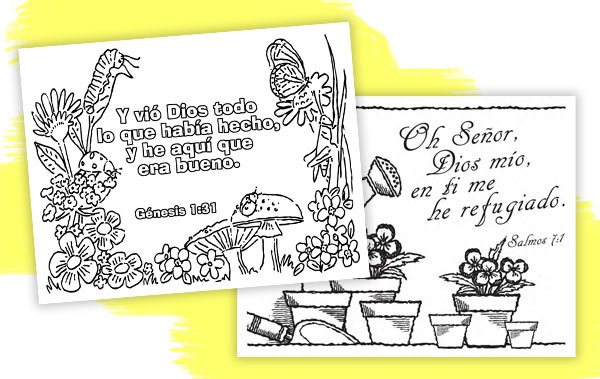 Scripture Placemats Coloring Pages for Kids (Español)
Over the years of publication Children's Worship Bulletins has had many contributing authors and editors. This team has worked diligently to thoughtfully craft material to assist in creating meaningful children's worship materials.
Looking For More Content and Ideas?