Free Printable Encouragement Cards for Kids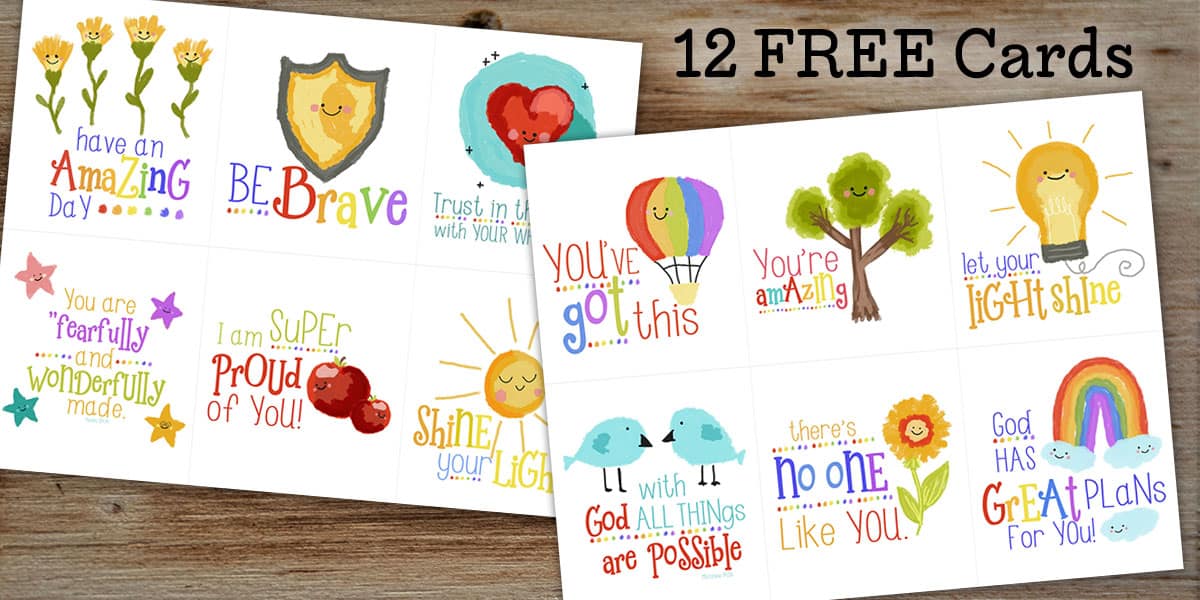 We could all use a bit of daily encouragement.
It's especially important that as children's leaders, parents, aunts, uncles and friends, that we take the time to encourage even the youngest members of our communities.
Many children are struggling today — at school, home and church — especially with the constant changes and conflicts about current policies, protocols and tension that exists in the world.
Kids are extremely intuitive and often can pick up on intense feelings, even if they don't fully understand the reasons behind them.
That's why we've come together to create these Free Printable Encouragement Cards for Kids for you to download and use today! We're confident there are lots of kiddos that need encouragement and will smile when they receive something as simple as a little card from you.
Ways you can encourage kids with these notecards.
Below are just a few ways you can use these printable cards to help motivate and encourage the little ones in your circle.
Stash in your child's lunchbox.
These Bible verse notes and inspirational cards are perfect to use as lunchbox cards! You can always include a Bible verse on the back of the motivation cards or use it as is and then include a little message from mama and/or daddy on the back.
Print for your child to hand out to friends.
Print these cards out on cardstock paper, cut and give to your child to hand out to their friends, neighbors or teachers! It's a great teaching opportunity with your little one about the importance of lifting one another up when they are sad, stressed or lonely.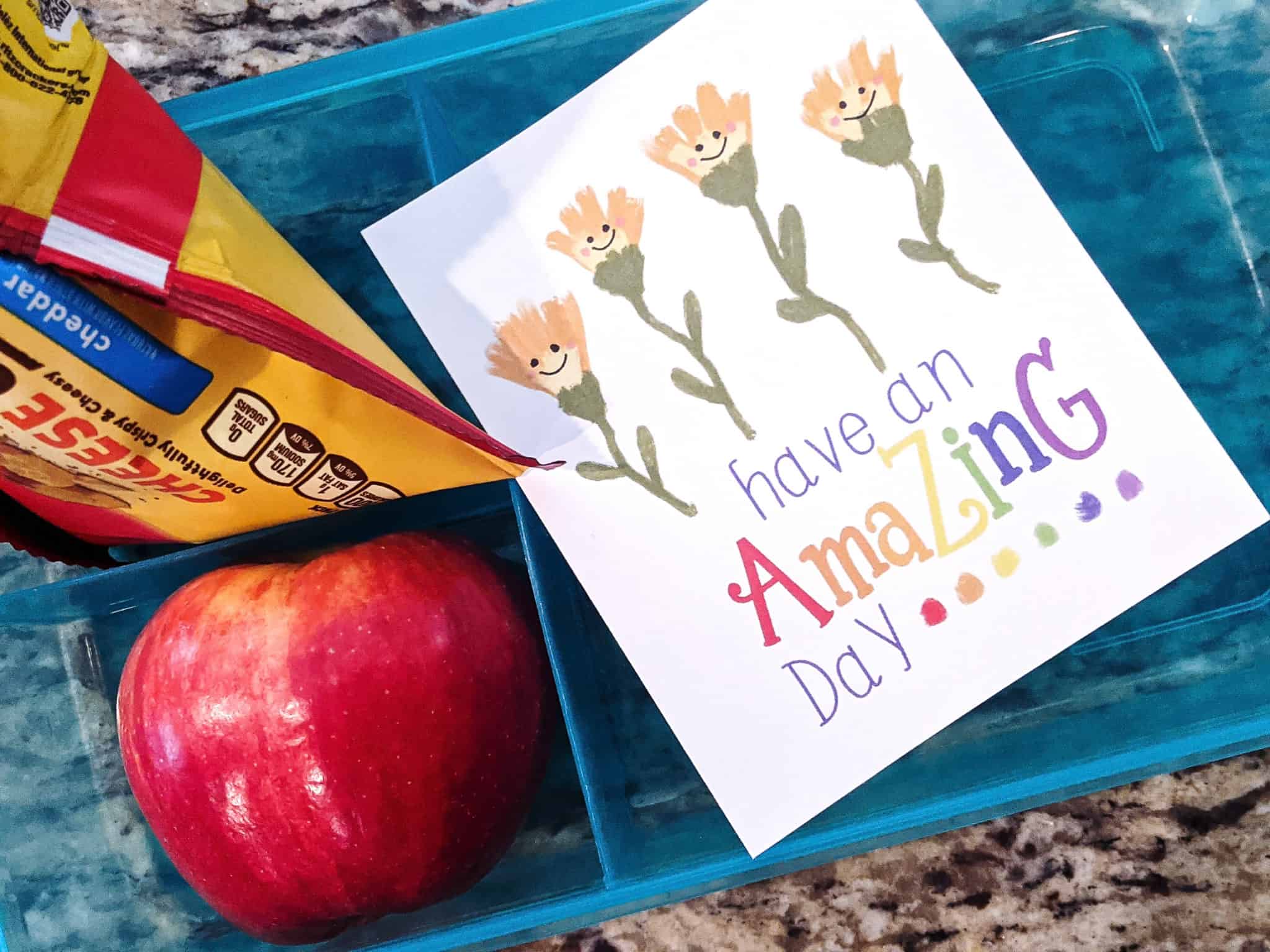 Mail the cards as motivational greeting cards.
Use the designs to create a card to mail to a child. These are great for grandparents, aunts, or uncles to provide a little encouragement — especially from afar. And who doesn't love getting mail? They also work great for adults too!
Attach them as gift tags.
Print and attach these cards to a piece of candy, a bag of fruit snacks, goodie bags or take-home boxes for your church members or friends. They make perfect gift tags for any special treat you may hand out in church or to a neighbor or friend.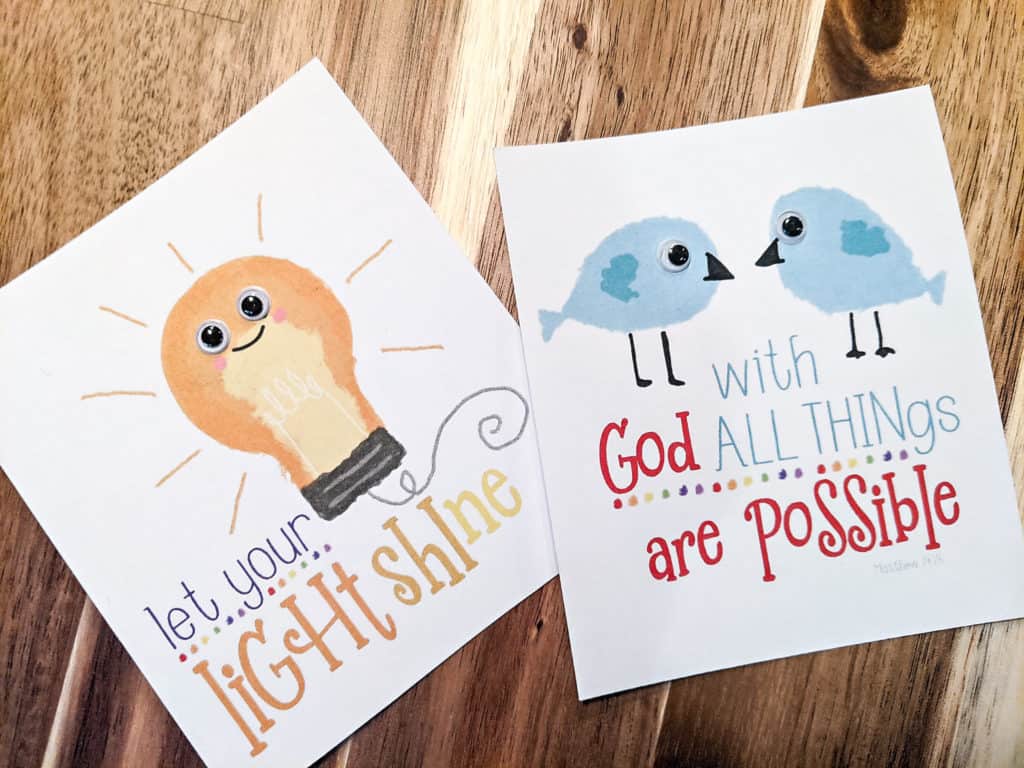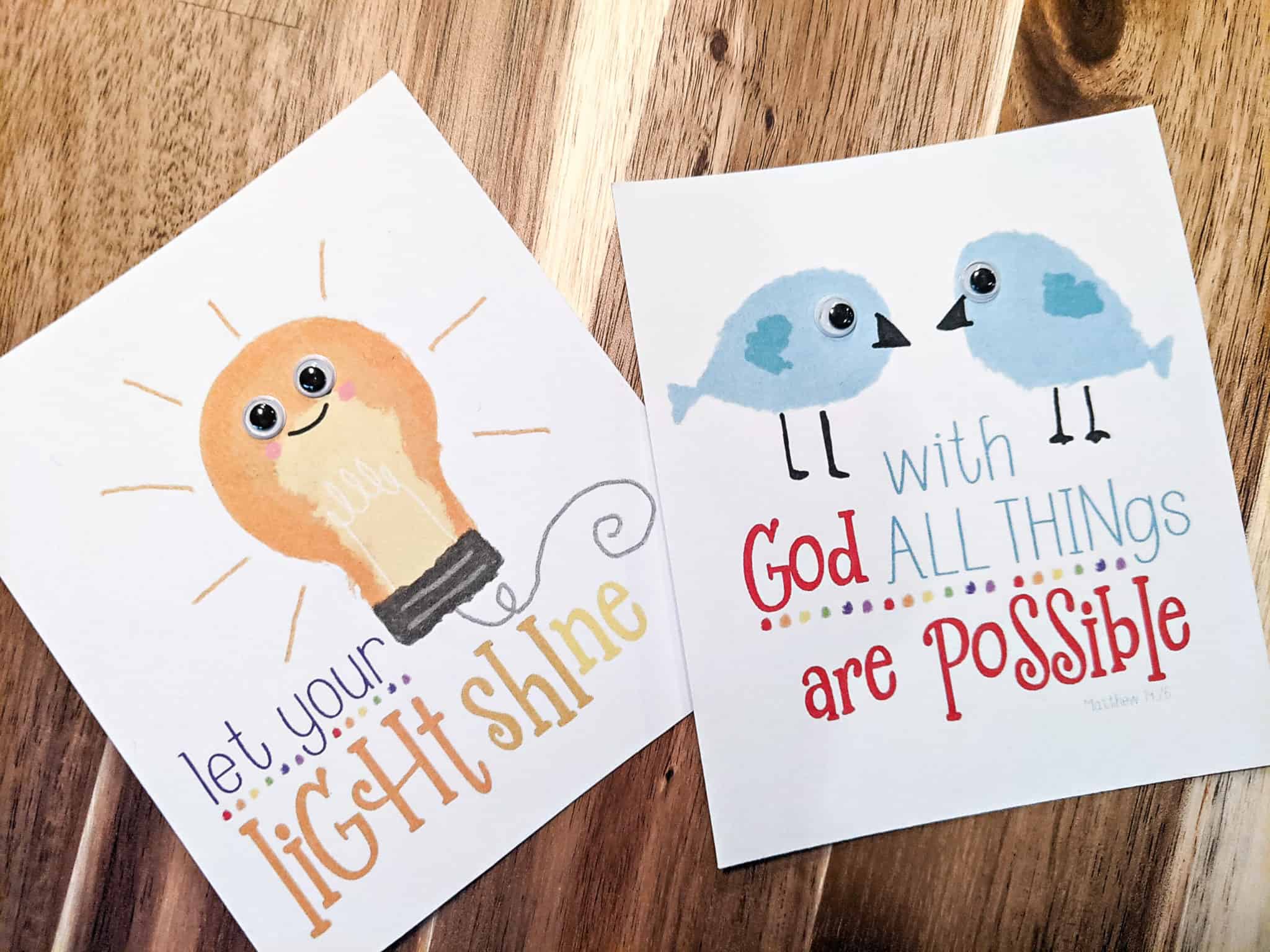 Attach to special gifts.
Print and attach to a stuffed animal and keep a stash in your car, purse or bookbag to hand out when a sudden need arises, even to a stranger in a grocery store. You can also create a stock for your pastor or children's leaders that they can have on hand when an emergency happens, such as when a family member passes away suddenly or is hospitalized.
Use as a student backpack tag.
These also make perfect backpack tags for kids! Choose your favorite design from below, add your child's name to the back or front, laminate and attach to their backpack. Or use as diaper bag ID tags for your infant/toddler/nursery or as tags on luggage. You can also use them for your "Blessings of the Backpack" ministry or any back-to-school celebration.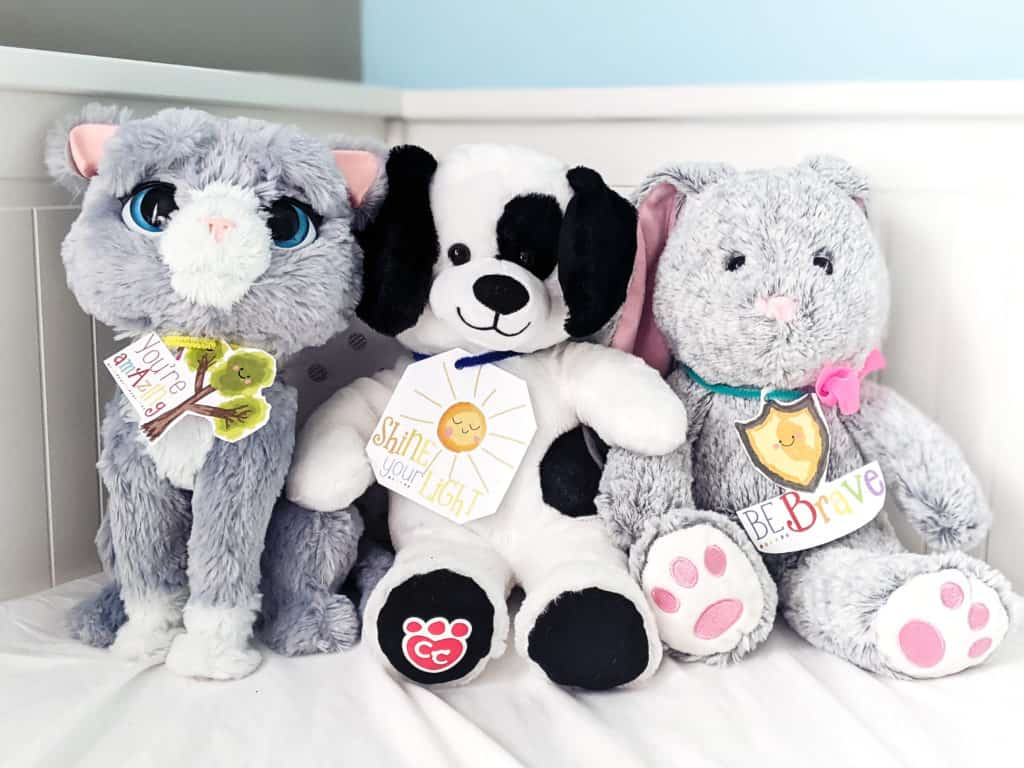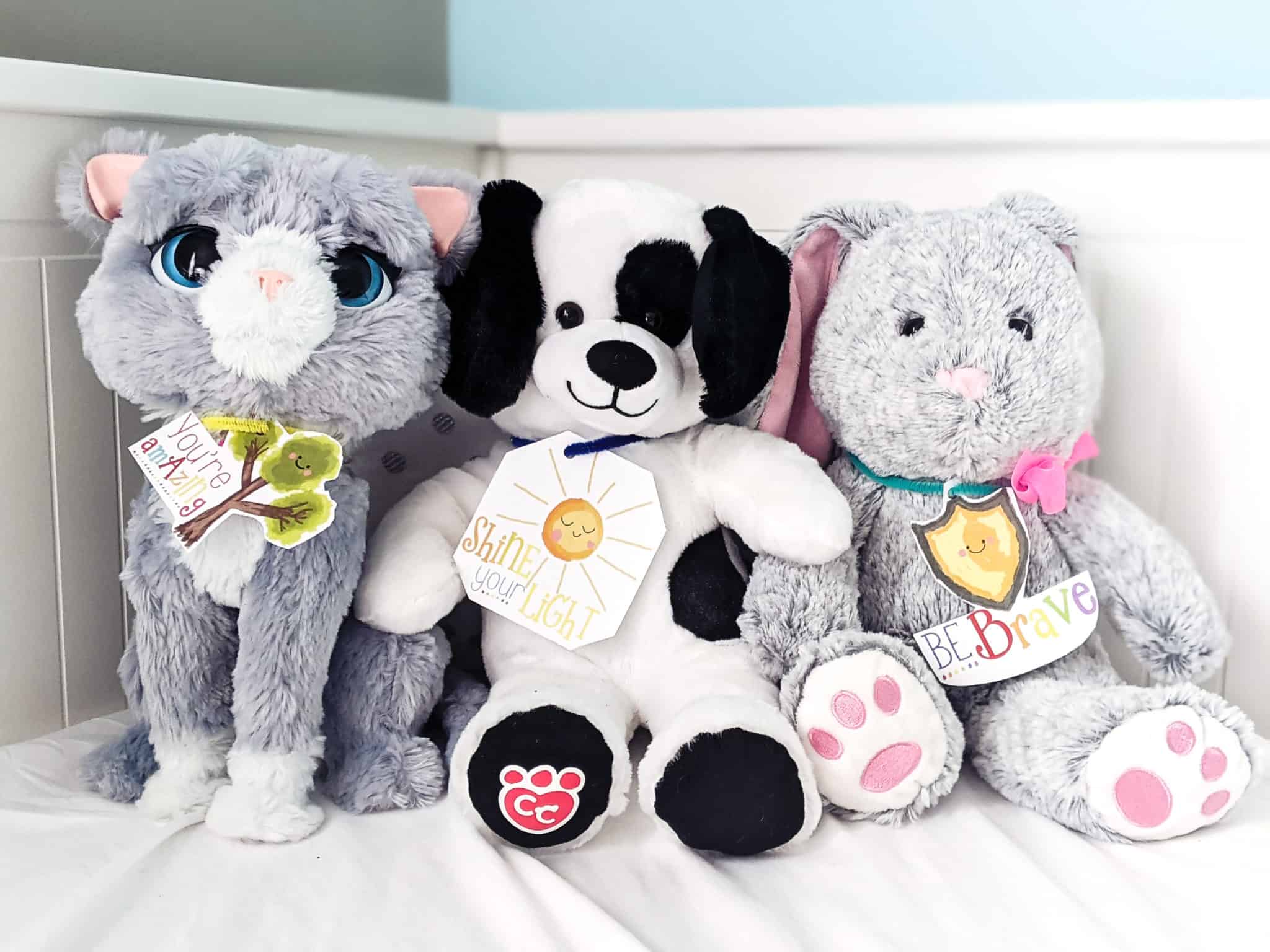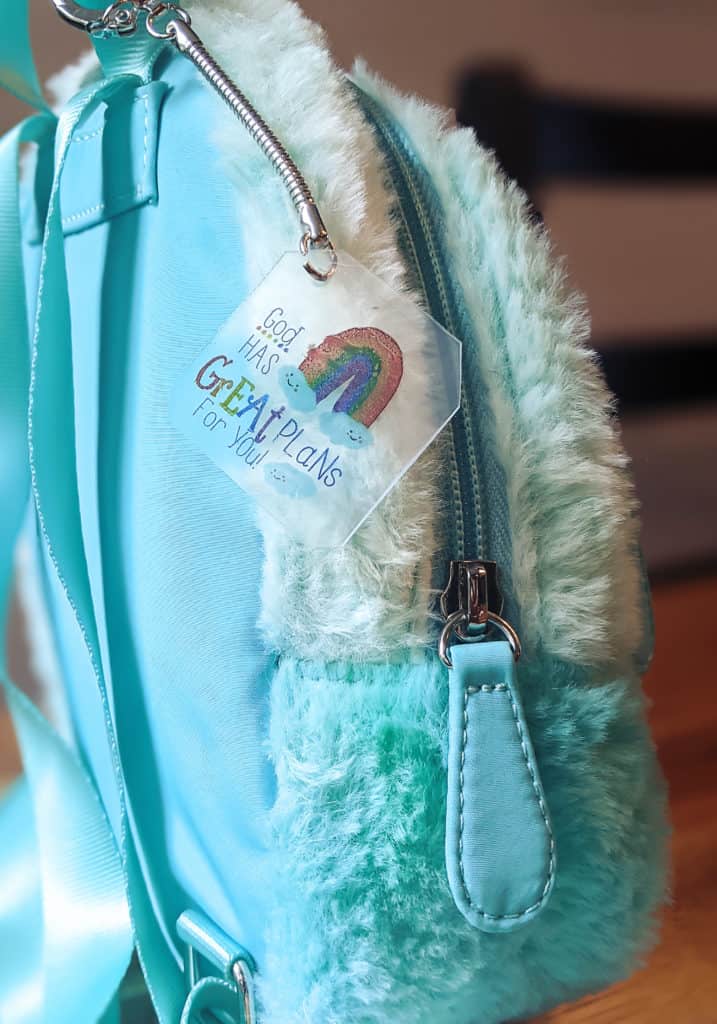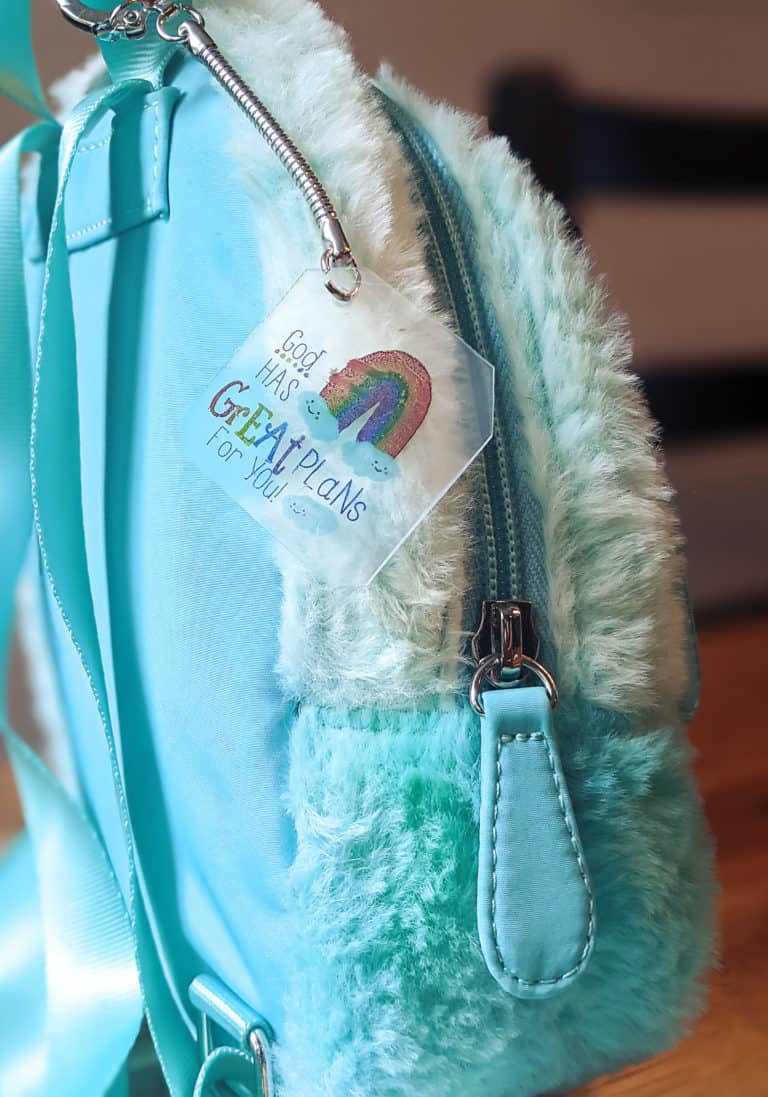 Print on "Shrinky Dink" sheets for a fun craft.
These designs are so bright and colorful, they also work great for printing on Shrinky Dink sheets to create fun keychains! Simply print, bake in the oven, and use for keychains, gift tags, zipper pulls, bookmarks, ornaments, buttons and more.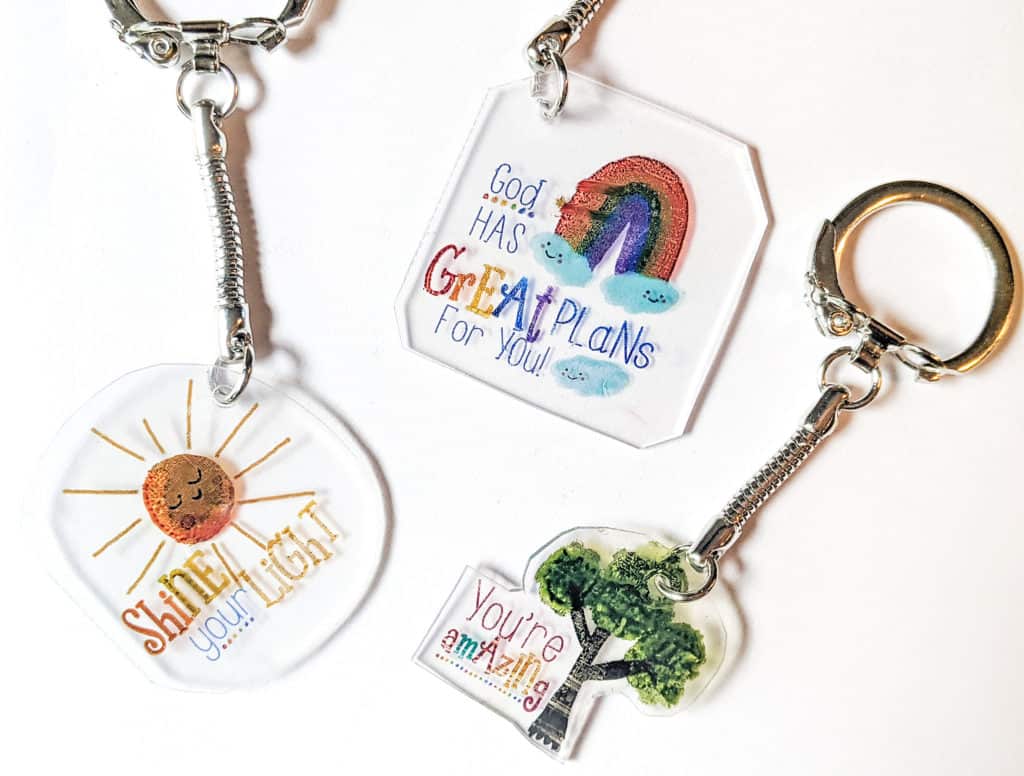 Download the FREE printable Encouragement Cards for Kids.
These printable cards feature 12 fun and colorful designs featuring both Scripture cards and cards with inspirational quotes.
Click on the link below to download these FREE Encouragement Cards for kids in PDF format.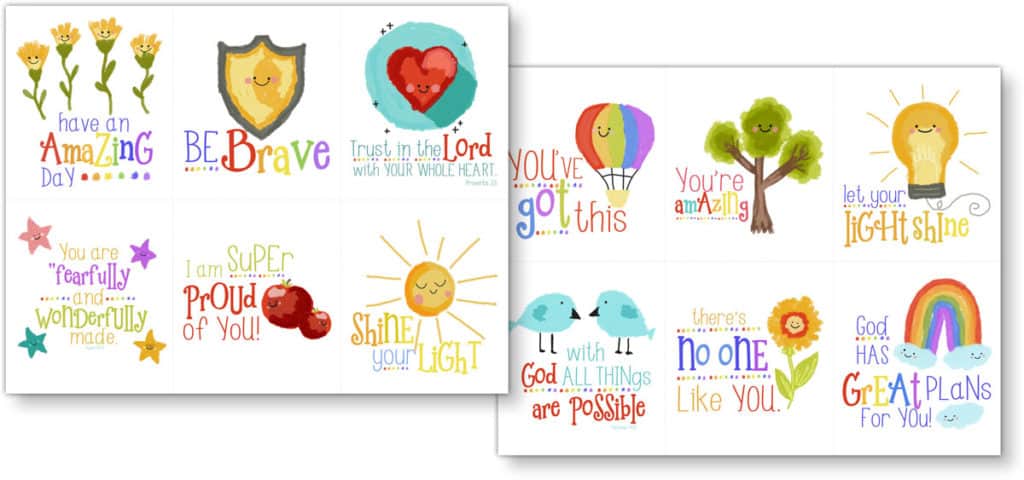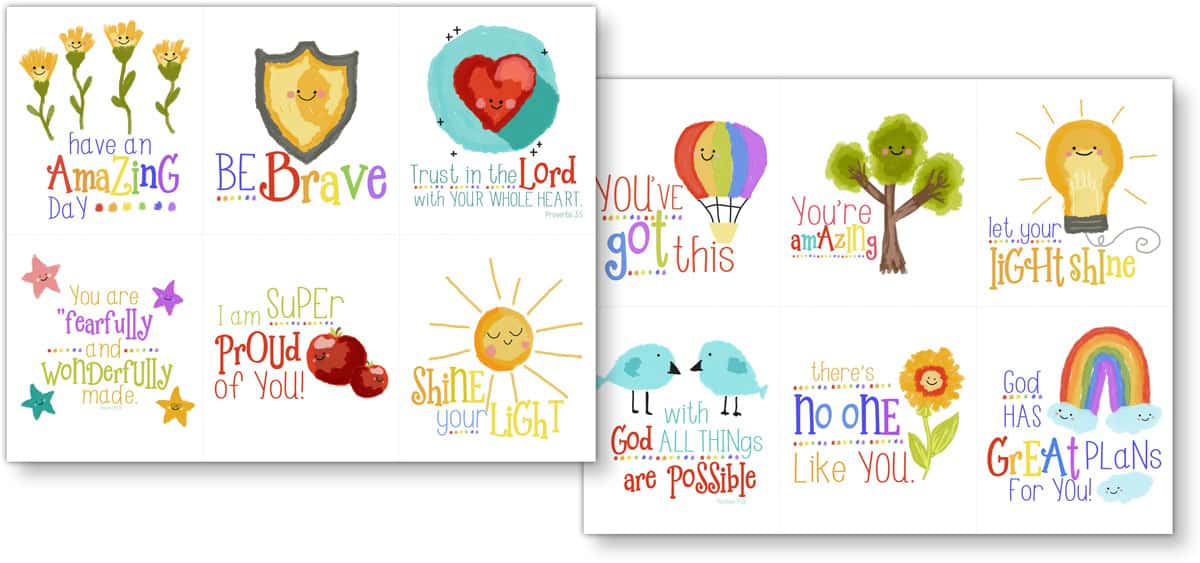 We hope you're as excited as we are to begin motivating and inspiring kids of all ages with these fun notecards, for a fraction of the cost of purchasing Hallmark cards or Lifeway Card boxes. We'd love to hear about other ways you've been able to support children during these unique times. Send us a note at service@ChildrensBulletins.com
If you're interested in more free printables, be sure to check out our Free Scripture Placemats for Kids and Adults (childrensbulletins.com). These coloring pages are centered around God's Word, and are great to email, mail or hand out by themselves or as part of an Encouragement kit.
Over the years of publication Children's Worship Bulletins has had many contributing authors and editors. This team has worked diligently to thoughtfully craft material to assist in creating meaningful children's worship materials.
Looking For More Content and Ideas?